Daily chart: ADX shows growing trend, and bears are trying to break support level at 109.05 (lower Bollinger band). If they manage to do it, mid-term drop towards 105.00 will be likely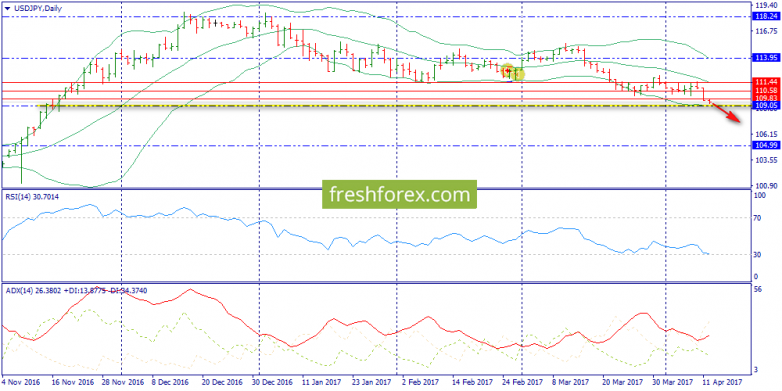 Н4: several pinbars beyond Bollinger envelopes borders indicate possible upside correction but ADX is too active to try to open long positions. Rollback is possible but it's better to use it for entering down.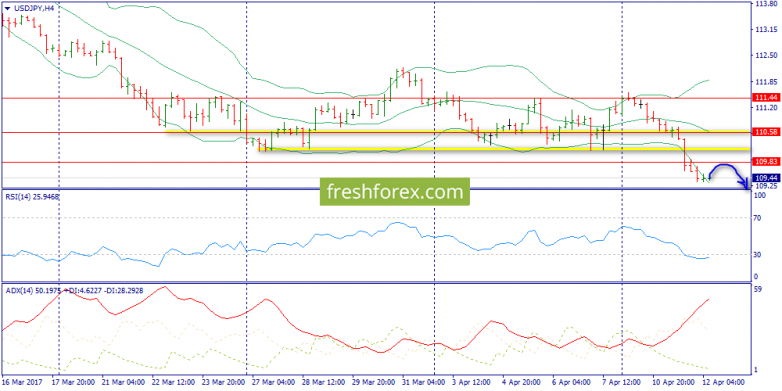 Н1: here resistance level is at 109.83 (middle Bollinger band). Support level is at 108.96 (lower Bollinger band).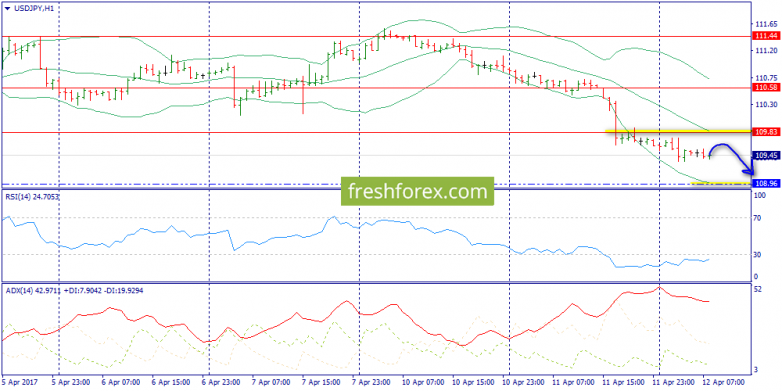 Expectations: we expect the price to touch 109.83 and then drop to 108.96
Trading signals: consider selling from 109.83 to 108.96