Daily chart: the pair keeps edging higher and now it can as well break upper Bollinger band (1.2619)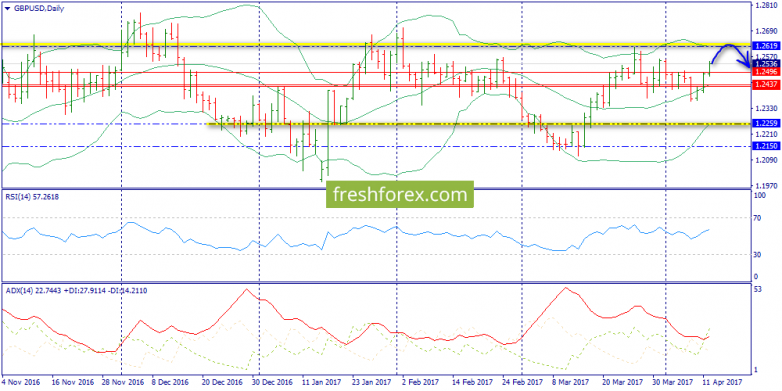 Н4: very active trend ADX indicates bullish readiness to move to 1.2619 region. Besides, both indicators are at their extremes which can cause bullish weakening in region of 1.2600-1.2619 and profit taking.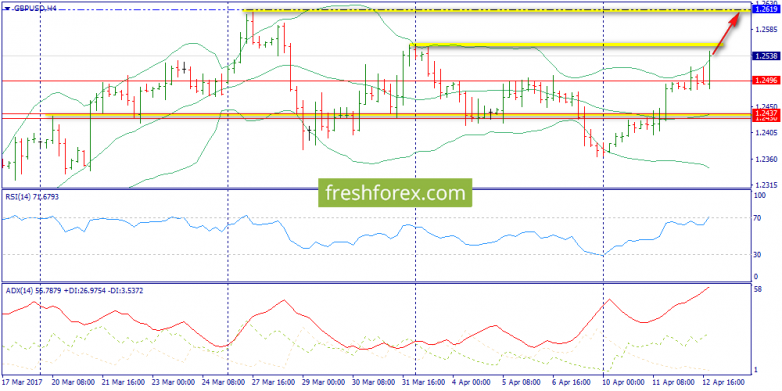 Н1: there is upper Bollinger envelope breakout along with ADX whose parameters are not strong enough. As a rule, such setups include preliminary rollback to middle Bollinger band (1.2500)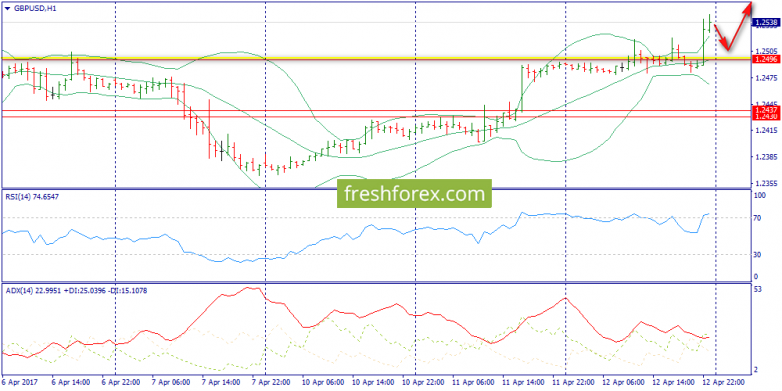 Expectations:
Core scenario - downside rollback to 1.25 followed by rise to 1.2600-1.2619.
Alternative scenario - direct rise to 1.2600-1.2619
Trading signals:
1. Consider buying from 1.2500 to 1.2600-1.2619
2. Consider selling from 1.2619