Daily chart: support level in 119.00 region (lower Bollinger band) hold bearish pressure, despite of active trend ADX. So if the price breaks it, we may expect mid-term decline towards 105.00.
On the contrary bulls have a chance to reverse the price to the upside, if support level in 119.00 won't be broken.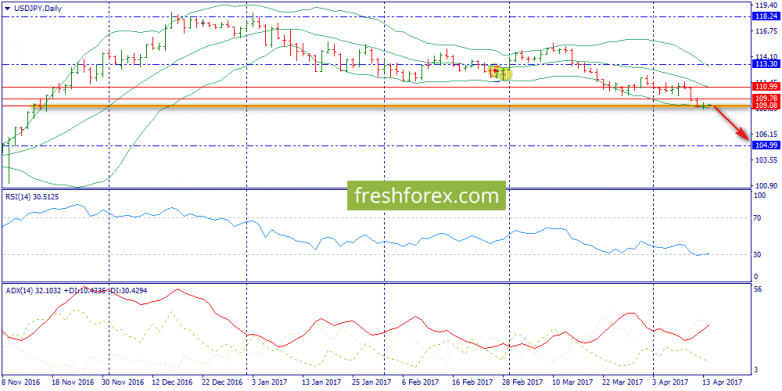 Н4: there is flat within lower Bollinger envelope (108.28-109.78). As we may see, 119.00 region doesn't seem to be strong enough, so consider only selling from 109.78 region.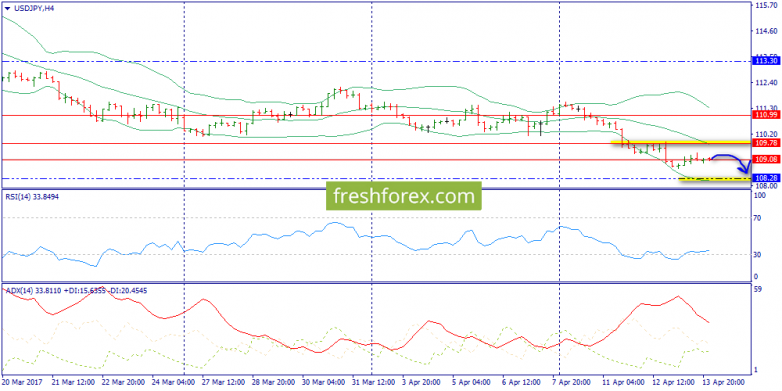 Н1: here flat is within Bollinger envelopes range (108.77-109.36). ADX shows weak trend, so it is likely that main decline will occur on the next week.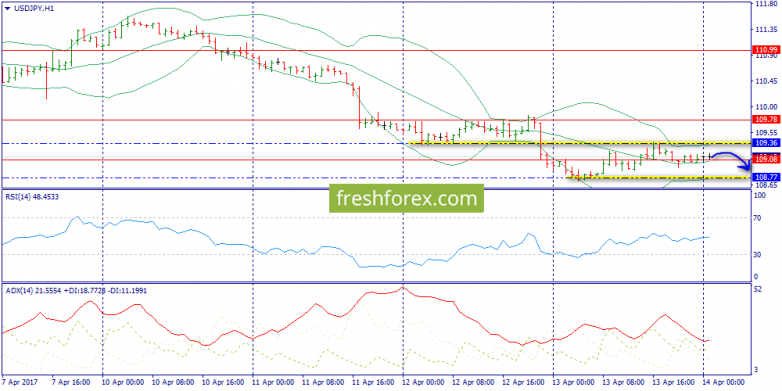 Expectations:
Core scenario - flat within 108.77-109.36
Alternative scenario - drop to 108.28.
Trading signals: selling from 109.36 to 108.77 or even to 108.28