Daily chart: yesterday bears managed to protect resistance level in 1.2574 region (upper Bollinger band), Bollinger bands are narrowing down within 1.2346-1.2574 corridor. Considering growing trend ADX, this consolidation won't be long.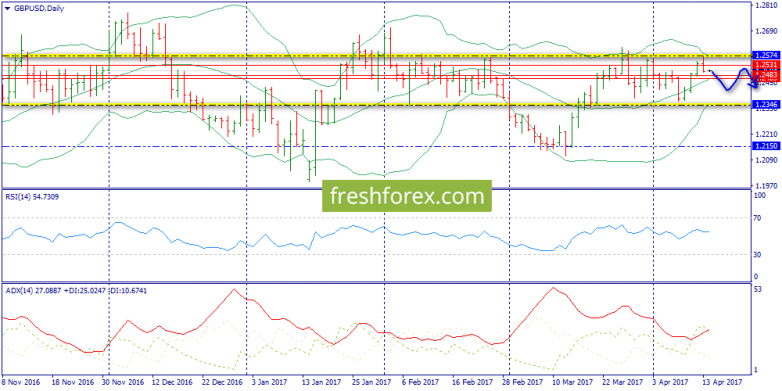 Н4: here two supports are in 1.2469-1.2483 and 1.2384 region (middle and lower Bollinger bands)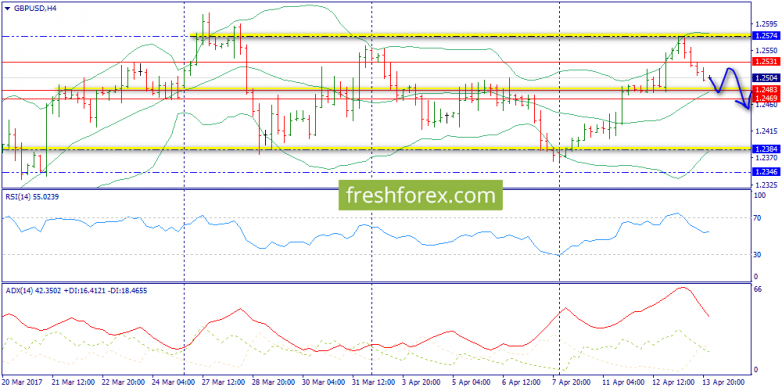 Н1: ADX is at its extreme. On the one hand, it indicates that downside structure prevails, but on the other hand, predicts coming reversal. Lower Bollinger envelope is limited by area of 1.2483-1.2531.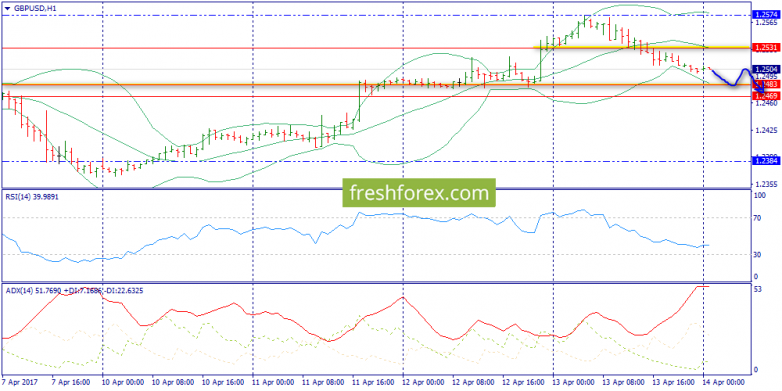 Expectations:
Core scenario - decline to region of 1.2469-1.2483, here the pair may enter flat (with resistance level in 1.2531 region)
Alternative scenario - downside breakout towards 1.24
Trading signals: consider selling from 1.2531 region towards 1.2469 or 1.2400.