03 May 2016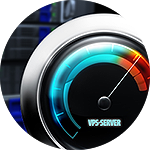 Dear clients!
Round-the-clock Forex market allows traders to be in and make money 24 hours a day.
With VPS server, you can trade with Expert Advisors around the clock even when the PC is off, because your trading platform is open on the remote server.
After you subscribe to this service, you get:
1. Available trading platform around the clock
2. Access to the platform from any device
3. High speed Internet and high speed of execution
Apply for the service and get a free VPS-server for 24 hours. Estimate new results of your trading!
Good luck in trading!
FreshForex — fresh view on money!
Other news: