11 May 2016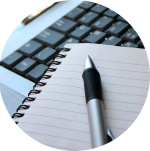 Dear Clients,
FreshForex company takes care about financial education of our clients. Therefore, we invite senior traders to cooperation. If you have rich experience in trading and know a lot about the Forex market, you can tell your collegues about it! Special for you, FreshForex has the promo "Bonus for an Article". Take part in this promo and you will be one of co-author of Forex Encyclopedia CleverFX and get the bonus $30 on your trading account.
Encyclopedia CleverFX is an educational project of FreshForex company which has several hundred articles about the market made by traders.
For taking part in promo you should send your article via this page.
The article should
be written by yourself;
be grammatically correct;
be unique;
have an encyclopedic form.
Let's write the Forex history together!
Good luck in trading!
FreshForex — fresh view on money!
Other news: