11 May 2016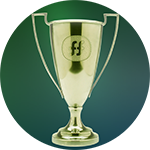 Dear Clients,
Four weeks of an intense race have passed and the winner of the 3rd stage of the "Great Trading Contest" has appeared! This is an engineer from Nigeria with the nickname Profit. Let's find his success story out!
Hello Profit! Congratulations on your victory on the 3rd stage! Please tell us a little about yourself.
Hello and thank you! So, I live in Nigeria, I am an engineer of 34 years old. I am married and enjoy surfing in my spare time. This is probably the most favorite pastime after trading. Sometimes I go to gym.
Tell us how you came to Forex trading?
I am on the Forex about 6 or 7 years. One friend of mine told me how he made there, and I decided to try as well. If he can earn — I can do the same! But it turned out not as much easy as I thought. Anyway, I started learning a lot of literature about the specifics of the financial markets and then moved on to practice and tried to learn my mistakes. As you can see, it worked!
Can you call yourself a successful trader?
Every trader has losing trades, and I am not an exception. But in general, my trader way goes quite successfully. And if fortune doesn't turn away from me, then maybe I will win a super prize of the contest — who knows.
What is the Forex for you?
Hmm ... the Forex market is a great source of income. And to be honest, trading has long been a passion for me. It seems to me, the one who has ever consciously tried to trade, can not give it up.
Do you often take part in FreshForex contests? Or was it the first time?
I really like to participate in various contests, it is a kind of hobby. This Contest attracted me with its several stages, and I constantly feed my competitive spirit. Well, and who does not want a brand new BMW?!
What will you do with the prize?
I will use the money to trade, especially to have started the 4th stage of the contest. I would like to win. Let's see how everything goes on.
What would you wish other traders?
I wish them the most cold-blooded attitude to trading, take profits and losses simply as numbers, and the main thing is to get pleasure from the process of trade.
We thank Profit for the interview and wish him not to lose the positive attitude to trading. Good luck in the Contest!
You might be in place of the trader Profit! Do not miss the chance to get your brand new BMW X6 and $1 000 as a gift — take part in the 4th stage of the "Great Trading Contest"!
Good luck in trading!
FreshForex — fresh view on money!
Other news: