13 May 2016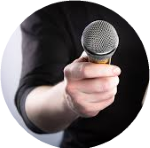 Dear Clients,
We continue to illuminate our pedestal of the winners of the 3rd stage of the "Great Trading Contest".
The trader NICK, a rowing coach from Kazakhstan, got the silver medal.
NICK, tell us a little about yourself.
I do not even know where to start. Now I am a coach for the junior teams in the Azov Sea and try not to forget about my mind. I have been working with the Forex market for more than eight years, and it is well-paid.
How did you learn about Forex?
I learned about it from my coach, he always said that a real athlete should be flexible not only with the body but also with the mind. So, at a summer camp in my spare time, my team and I studied the financial market. Of course, at first, it was not easy, but then the first results came. Now I know that at least five people continue to work on the currency market, and two of them — on the stock.
Forex is associated with increased risk, do you think if a coach can advise to trade on this market?
Of course, this is a difficult issue, but I think yes. After all, it is important to understand if you are able to control emotions, systematically analyze the situation — all these qualities should be in every athlete.
What is Forex trading for you?
Forex trading is not only a source of income or an exercise for mind, it is also a good opportunity to strengthen the "fighting spirit."
Did you expect that you will take a prize?
I was hoping for it, or rather, I knew that it would ever happen. I participated in all the stages of the Contest. Consistency in achieving always leads to the result.
What will you do with the winning?
I will continue to trade. Money should make money. Money is not supposed to lie under her pillow.
What can you wish to other traders?
Be persistent, cold-blooded and judicious in trade, so profit will not take long to be got.
We thank NICK for his time. Wish him success in trading and educational winnings of his future champions.
We remind you that the 4th stage of the "Great Trading Contest" has already begun. Get involved, and the next time we will tell our traders about you!
Good luck in trading!
FreshForex — fresh view on money!
Other news: