16 May 2016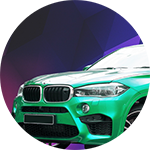 Dear traders,
We interviewed the trader Kontrol, the 3rd place owner of the 3rd stage of the "Great Trading Contest".
Hello, Kontrol! Congratulations on 3rd place — it is an excellent result! Was it difficult to you?
Hello. Thanks a lot! I can't say that I had to put some special effort. Just traded as normal, as I'm used to trade. It turned out that my "habit" gives results. Actually, this is my personal victory — I took part in the last stage and didn't even get into the top ten. Now I am a bronze medalist, and take part in the raffle off the grand prize! I have even chosen the color of my future car, so it is even easier to imagine that it is already mine!
Why did you decide to take part in the Contest?
I decided to take the initiative. I didn't participate in any competitions on the Forex before. So my desire to win brought me the result. If you do not give up, you will get anything you want.
How long do you trade on the Forex?
Not too long: about one and a half year. So my 3rd place is so valuable to me even more! In fact, I wish I had started earlier, and now I would have had a great experience to my 40. But I think, everything is good in its season.
What is trading for you: a hobby or a basic income?
It is a hobby so far. However, I am eager to make trading my basic earning. I believe I will succeed soon.
Advice something to beginners, based on your own experience.
Perhaps the main advice for beginners is strictly observing the terms of risk management, and for those who plan to take part in the Contest, I wish successful trades! And do not give up!
We thank Kontrol for the answers! We wish the bronze medalist good luck and trading growth!
Give a try at the 4th stage of the "Greater Trading Contest"! Connect to the "Double Deposit" promo, double funds and use them in order to win the competition!

Good luck in trading!
FreshForex — fresh view on money!
Other news: