16 May 2016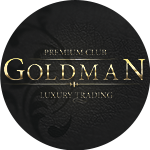 Dear Clients,
You have never traded with such comfort!
Imagine that you can set the amount of leverage by your own, in addition to protect youself upon the occurrence of Margin Call. Also, you no longer have restrictions on trade opening: if you do not have enough funds on a trading account, you can always fund your account in advance. Moreover, you have a priority right to accelerated withdrawal of funds.
Use these advantages becoming a member of the premium traders' club "GoldMan".
Enjoy luxury and convenience of elite trading with "GoldMan".
Good luck in trading!
FreshForex — fresh view on money!
Other news: