17 May 2016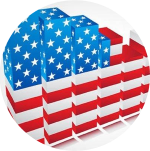 Dear Clients,
The main even of this week for all investors will be the report on Consumer price index published by the Bureau of Labor Statistics. It will be published today on May 17, 12.30 noon GMT.
The US Consumer price index, or CPI, convey dynamics of retail prices of consumer basket. CPI is the indicator of expectations on inflation.
CPI report is published every mid-month following to PPI release (producer price index) – all these reports combines show an overall picture of the national economy. Growth of the index means favorable market conditions for USD. If the index is below expectations, it is the negative factor for USD.
What will inflation figures be? What should investors expect for? Today we will find it out!
By Catherine Main, senior analyst of FreshForex.
Other news: