24 May 2016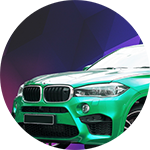 Dear Traders,
The race for the championship on the 4th stage of the "Great Trading Contest" with the grand prize BMW X6 M is in the full swing. Our competition continues to erase the boundaries — there are more and more participants from all over the world: Egypt, Indonesia, Malaysia, Nigeria and so on.
The contestants rating is already formed, where you will find your name. Enter the first top-10 and get up to $1 000 as a gift!
The participants are involved in choosing a color for the prize car. Check if "your" color is a leader!
You are not in the "Great Trading Contest", are you? Hurry up! There is less time to enter the top-5 winners of the 4th stage to compete for the BMW X6 M!

Good luck in trading!
FreshForex— fresh view on money!
Other news: