25 May 2016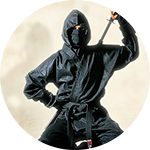 Dear Clients,
You always have an opportunity to trade profitable!
We give you a bonus proportional to the volume of closed trades on your account : $5 for each lot of a successful trade and $10 for each unprofitable lot. The funds you get are available for trading, as well as for withdrawal.
To get bonus for trades and increase the trading volume, you only need to connect to the promo "Fresh Rebate 50%". In order of the great popularity of the promo among traders and limited number of potential participants, the promo's duration is limited. You are able to connect it until June 6, the bonus will be credited till July 31.
Take the opportunity to increase each trade!
Good luck in trading!
FreshForex— fresh view on money!
Other news: