26 May 2016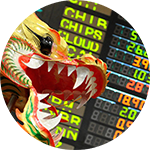 Dear traders!
Macroeconomic statistics from China still disappoints investors. In the first half of May the weak reports on manufacturing, crediting and direct investments was published. We cannot ignore the Markit Manufacturing PMI index, which has been below 50% for 14 months in a row. Now this index indicates a decline of business activity in Chinese industry. Forex market takes it as a signal of anticipated decline of Chinese currency, because a gradual devaluation will strengthen competitive ability of Chinese products in foreign markets. Exporters should be encouraged and the best scenario is devaluation of the national currency. Stock market treat this signal as continuation of the downtrend. During the first three weeks of May, Shanghai Composite Index had lost 3.2%, and according to analysts, the negative trend will enhance during the coming weeks.
Liquidity of many Chinese instruments is rapidly growing - capitalize on this!
You can trade with #HSI (Hang Seng Index) - Hong Kong's most important index and convenient investment tool of Hong Kong stock market. High volatility and longtrends make this tool much attractive for speculative trading. Please note that from May 20, 2016 the trading session time for #HSI has changed. Now this tool is on list from 4.30 am to 6.00 pm EEST.
In FreshForex you can also trade with USDCNH currency pair. In contrast to sluggish Chinese economy, US economic growth is gaining momentum, thereby increasing the probability that the US Federal Reserve would raise the interest rate in June. As we know, its raise is a positive factor for the US dollar.
We wish you successful trading!
FreshForex— fresh view on money!
Other news: