30 May 2016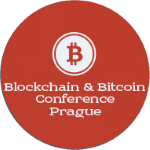 Dear Traders,
On May 19, 2016, one of the best tourist cities in Europe, Prague, hosted a conference on the blokchain technology and future of cryptocurrency on the global financial markets — Blockchain & Bitcoin Conference Prague. FreshForex became a partner of the event.
12 experts from 8 countries told about the prospects of the main trends of development of Bitcoin and blokcheyn technologies.
The most memorable performance was by Jack Tatar (businessman, the head of the GEM Research Solutions & People Tested Media research company, the USA). He told the visitors about investing in Bitcoin, the risks associated with it and how to protect yourself when investing in cryptocurrency.
No less interesting for the guests of the conference was the question about the changes that will bring blokchain. Restructuring of management, law and other fields of activity were mentioned. This was explained in his presentation of Amin Rafiee (Bination, Australia).
The transaction security was a significant issue for the participants of the conference. The presentation of Pavel Niedoba (SimpleCoin owner, Czech Republic) was devoted to it. He told about the most common ways to steal Bitcoins from e-wallets and how to keep the savings.
The records of all the speakers, you can see on the conference's website soon.
As a part of the conference there was an exhibition of IT-solutions based on blokchain technologies, where representatives of companies from different countries took part. They showed products such as:
Support service for bank transfers in Bitcoins — Bitwala;
Equipment and software for mining by HashCoins;
Service for business based on blokchain — 7Elephant;
Other products that will ease business and improve the service for clients.
FreshForex participation in the Blockchain & Bitcoin Conference Prague is a unique event, helping representatives of Bitcoin community to share their experience and knowledge with collegues and traders,  meet like-minded people from all over Europe,  share their ideas and make important business contacts.
Good luck trading!
FreshForex— fresh view on money!