06 June 2016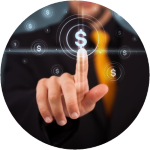 Dear Clients,
The most popular proverb on the market says: "The dollar savings - dollar earned."
FreshForex traders more than six months increased trading volume, getting rebate of spreads with help of the promo "Fresh Rebate 50%".
Under the terms of the promo, traders received $5 for 1 lot for a profitable trade and $10 for 1 lot for a losing one.
The offer is time limited. Connect to the promo till 12.06.2016 and get the rebate till 03.07.2016. We have a lot of interesting offers, promotions and contests that are waiting for their turn to run.
We are sure that you would like it even more!
Hurry up to connect — you have only one month to evaluate "Fresh Rebate 50%" from FreshForex.
Good luck in trading!
FreshForex — fresh view on money!
Other news: