09 June 2016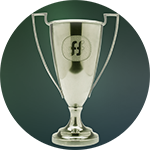 Dear traders,
We continue to tell you about the winners of the 4th stage of the "Great Trading Contest". The silver winner of this stage is DRAGON — a young trader from Kazakhstan.
DRAGON is the youngest participant of the stage, but it did not prevent him to show his trading skills.
Hello DRAGON, you recently reached majority, and you already know how to work in the financial market, and quite successfully. How did you come to Forex?
As far as I remember, I have always been interested in economics and liked to count. When I was a little boy, I helped my elder brother to make analytical forecasts for EUR and NZD. And when I got my ID, I started trading on Forex. I think the financial markets are my calling.
How did you decide to participate in the contest?
Just on impulse. I saw your contest is a forum, read the reviews about the broker and decided to try it. Now my trade balance increased by $750.
What do you plan to do with the prize?
I will continue to trade: I plan to add CFD on oil to my trading pool, so now I am actively increasing my trading balance.
Before the contest you worked with another broker, why did you decide to choose FreshForex?
I have changed three brokers and at your company I like trading conditions and a wide range of deposit and withdrawal methods.
What do you wish to our traders?
It does not matter where you live, the language you speak or how old you are. Your curiosity, perseverance, attention to details and constant market analysis to help you to make money on Forex.
We thank DRAGON for the fascinating story! Keep in mind that the 5th stage of the "Great Trading Contest" has begun, join it and win a BMW X 6M!
Good luck in trading!
FreshForex — fresh view on money!
Other news: