10 June 2016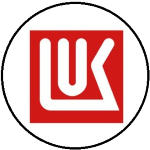 Dear Clients,
You have a great opportunity to earn now on shares of this large company. Learn the forecast and trading solutions below:
Fundamental analysis
There are two reasons for Sell positions on CFD on Lukoil shares.
First, the company has reported a decrease in net profit under IFRS in the first quarter by 58.8% y/y to the level of 42.8 billion rubles. The company's income decreased by 18.2% y/y to the level of 1.17 trillion rubles. The net income margin of the company decreased from 7,2% in the first quarter of 2015 to 3.6% in the first quarter of 2016. In the Western Siberia (the company's main production region), the level of production in the first quarter decreased by 7.4% y/y to the level of 10.4 million tons against the backdrop of depletion. It should also be noted, that decrease in rate of return on stock capital: over the last 12 months, this figure has fallen below the level of profitability of 10-year Russian government bonds. The bond market is a barometer for investors. In this regard, the attractiveness of investment in Lukoil paper decreases every passing day.
Second, Lukoil looks worse than the market. The MICEX index updated the historical maximum, while Lukoil has not set a new High in April this year — the difference in the quotations is 13.6%.
Technical analysis
According to the Japanese candlestick analysis, bearish reversal model was formed on June 9 on the daily chart, indicating a decrease in quotations.
On the hourly chart, ADX shows a downward trend.
RSI indicator on the daily and hourly charts does not indicate oversoldness and allows us to keep the positions of Sell.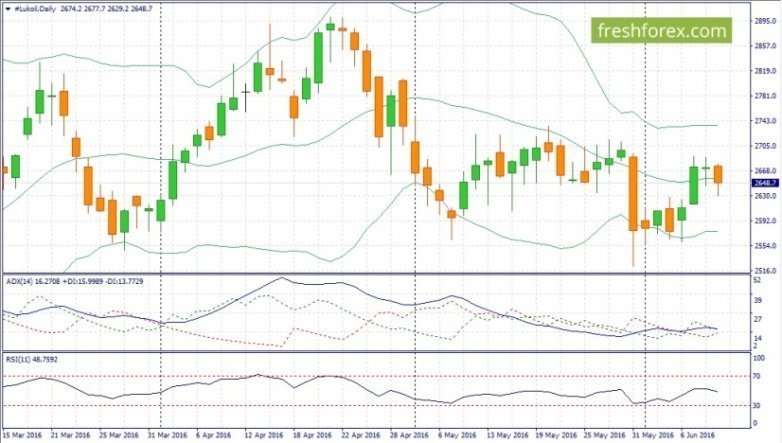 Trading recommendation: Sell ​​#Lukoil
The first goal: 2576
The second goal: 2480
Catherine Main, the leading analyst of FreshForex
Good luck in trading!
FreshForex — fresh view on money!