13 June 2016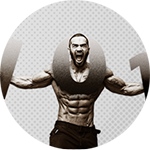 Dear Clients,
We have created a new promo — "Tradable Bonus 101%". Open trades with a large volume and cope with a deep drawdown with the bonus!
It is you, who decides on amount of the bonus: 101% or 75% of the deposit.
Make yourself sure: you deposit $1 000 and with the help of the bonus you get $2 010.
Today, you have opened a short position on GBP/JPY with a leverage 1:500. Using this bonus, you have increased the volume of a trade to 7.04 lot. Look at the Forex heatmap: you have earned more than $12 000! Without the bonus, your income would be only $6 012 — this is a half less.

Join the promo "Tradable Bonus 101%" now and increase trading volumes.
The offer is limited in time and it is valid from June 13 to August 1, 2016.
Good luck in trading!
FreshForex — fresh view on money!
Other news: