13 June 2016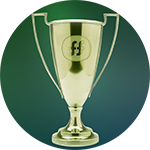 Dear Clients,
The last winner of the 4th stage of the "Great Trading Contest" is SCORPIO. This trader calls himself a "world man" and tries to change his habitation every 3 months.
SCORPIO, tell us, how did you learn about Forex?
I always had a dream to live near a sea. About five years ago, I decided to change my life and travel the world. Then I began to search for additional income in the internet and found an article about Forex, so I became a trader.
You move around a lot, how do you manage to combine the change of residence and working on Forex?
Of course, there are some difficulties in the changes of time zones: 3 times a year I change the priority of trading instruments, depending on the activity of the instruments in the trading session, the time zone I'm in.
What is Forex for you?
Forex is a constant race of my intelligence, economic forecasting and analysis of the reality.
How did you decide to participate in the contest?
Surprisingly, even for myself. I'm not very fond of contests and competitions, and then I read some interviews with the winners, and I thought, why not to try? The result was a success.
What do you plan to do with your winnings?
Not yet decided. I keep them on my account, but we'll see.
What would you wish to other traders?
Success in trading comes with experience, try as often as possible to predict price changes and compare your predictions with other analysts.
SCORPIO, thank you for your time and we wish you success in every trade.
Next time we will tell your success story — participate and win in the 5th stage of the "Great Trading Contest". Get the prizes and participate in raffling of the snow white BMW X6 M!
Good luck in trading!
FreshForex — fresh view on money!
Other news: