15 June 2016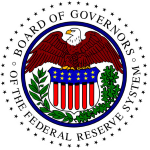 Dear traders,
Today, on June 15, at 6:00 pm GMT, the US Federal Reserve will announce its decision on the key interest rate, which directly impacts on the US dollar.
Opinions of investors are divided: some expect the rate to be raised at the meeting, whereas others think decision to raise the rate almost has no chances and predict that Fed will raise it in July of this year.
However, if the economy continues to show good results, the rate will be raised in June, as the majority of the Federal Reserve's members think.
What will be the final decision? Let's find it out today!
By Catherine Main, a senior analyst of FreshForex company.
Other news: