16 June 2016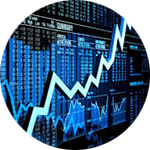 Dear clients,
We have analyzed why it is profitable to sell contracts for difference on #NORILSKNIC! Compare your expectations of market with technical and fundamental analysis of FreshForex analytics and use this information in further trade.
According to information, which was received, as a result of fundamental analyze there are three reasons for opening short deal on #NorilskNic. During the last seven years, Norilsk Nickel has been reducing volume of two main metals (copper and nickel). It has a negative impact on the financial results of the company. Secondly, in 2015 company has increased long- term liabilities by 62,9% ias compared to the previous year. Today company's liability is 520,5 billion rub (7,89 billion usd) . Net profit in 2015 year grew up by 12,4% as compared to the previous year. Net profit is 105,1 billion rub (1,59 billion usd). So, debts of the company are growing faster than profit. At the same time, according to the key multipliers P/E and P/BV, the company has a very expansive position. Both coefficients are upper than average values of sector by 20% and 40,4%. It moves the quotations down.
Results of technical analyses point on further decrease of price of the action:
-Indicator ADX on daily, four-hours and hour charts shows strong digressive trend.
- Indicator RSI on daily, four-hours and hour charts doesn't show overselling and admit opening positions on Sell.
- Price has broken through strong support level 8625,68. Next strong support level is on 8322,47.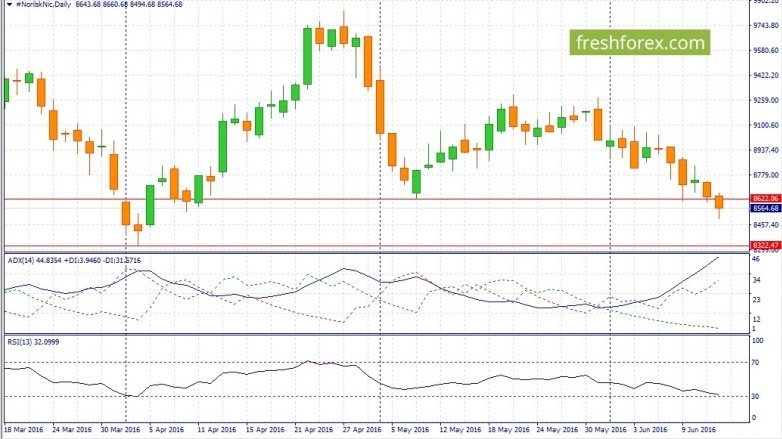 The main trade recommendation for #NorilskNic is to open short deals:
First target is 8410
Second target is 8323
Third target is 8000
Every day and week in our Fresh Forex forecast releases we publish trading forecasts for different tools.
Good luck in trading!
FreshForex — fresh view on money!
Other news: