17 June 2016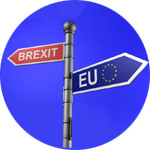 On June 23 the voting on Britain's exit from the EU will be held. This event can cause significant volatility in the market. It offers great business opportunities, but at the same time may lead to a large loss.
To protect its customers against possible loss resulting from this voting, we decided to reduce the leverage for the below trading instruments:
All currency pairs with the British pound (GBP), Euro (EUR) and Swiss franc (CHF),
contracts for the European indexes (# CAC40, # DAX30, # ESTX50, # FTSE100).
New margin requirements depend on the credit leverage set in your account and will be calculated as follows:
For the accounts with 1:0000 (0.5%), the margin for these contracts will be calculated based on the leverage 1:100 (0.5%)
1: 500 - 1:50 (2%)
1: 200 - 1:20 (5%)
1: 100 - 1:10 (10%)
Changes in the margin will come into force on June 22, 2016 and will be remain in effect until the market closes on June 27, 2016. They touch both new transactions and earlier transactions opened.
Since the above-listed changes will lead to a significant increase in the margin and can cause Stop Out, we strongly recommend you to revise structure and volume of your opened positions either make an extra deposit into your account to increase the level of available funds.
Under a high volatility, we may enable a "Close Only" mode for any tools can be in full or in part and expand spreads, Limit and Stop levels as well as to extend and revise special trading conditions based on the market reaction.
If you have any questions, do not hesitate to contact the support team around the clock. FreshForex team is always glad to help you!
Good luck in trading!
FreshForex — fresh view on money!
Other news: