22 June 2016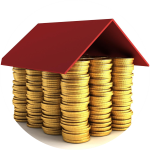 Dear traders,
You earn on Forex but do not know which bank will keep your money safe? FreshForex took care of it!
Connect to the promo "36% per Annum", trade in the usual way and have the highest percentage on free funds every month!
The higher your trading volume is, the higher interest percentage is.
Discover the reliable "personal bank"!

Good luck in trading!
FreshForex — fresh view on money!
Other news: