07 July 2016
Dear Clients,
Brexit exacerbated the problems of the European banking sector and traders around the world go out of risky assets.
On Monday, the Italian Government has stated that it is not going to solve the problem of credit institutions at government expense. Leaders of the Germany's leading financial institution "Deutsche Bank" do not know what to do with bad assets on balance and make a statement of new losses, which expect the bank this year.
In 2008, the global economic crisis began with the US bank problems. Eight years later, the clouds are gathering over the European banking sector. Shall we expect a new world economic crisis? We'll know soon!
The stock markets is reeling, the Russian ruble quotes are falling, the Chinese yuan is devalued, the pound updates its thirty-year Lows. Which trading instrument is best suited for trading in such a difficult period for the world economy? It is gold, for sure! The yellow metal is always in steady demand during the panic on the financial markets.
Technical analysis:
ADX Indicator on monthly, weekly, daily and 4-hour charts indicates the presence of a strong uptrend.
Gold confidently struck the strong resistance level of 1358.45. The next strong support level is located at the level of 1391.90.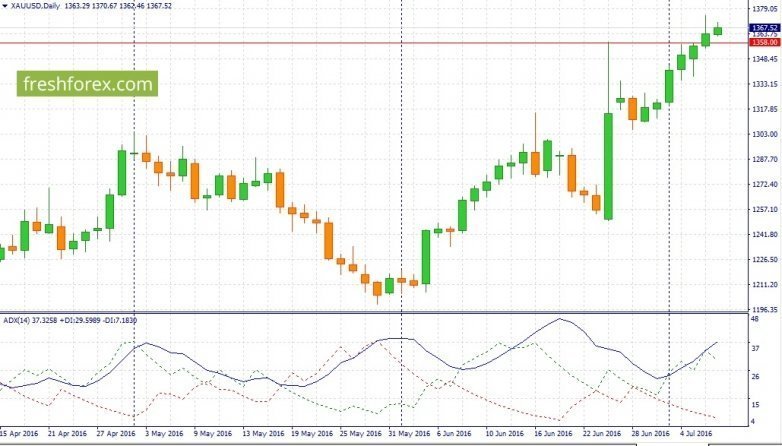 Our trading recommendations:
Buy XAU/USD
The first target is 1390
The second target is 1420
Good luck in trading!
FreshForex — fresh view on money!