12 July 2016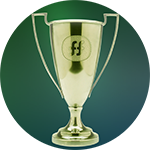 We continue to introduce you to top traders of the "Great trading contest". Second place in the race for BMW X6 M belongs to the trader MONICA from Israel.
What does the victory taste? What are the future plans?
We contacted the winner and received answers to our questions.
 - Please tell us about yourself.
I was born in 1989. When I was little, my parents took me to Israel. A year ago, I'd finished my military service, and now getting ready to become a mother.
- Congratulations on such a wonderful event! You knew that you would win?
Thank you so much! Um, to be honest, I really wanted to win, but did not expect I could get at least to the top ten. Actually, I'm pretty skeptical about any competitions. I am thinking who I am in comparison with all experienced competitors. I thought that my chances are zero. But in Facebook I saw an advertisement of your competition and enrolled. Anyway, the second place is very cool, I'm happy that I have not lost my skills.
- How long have you been trading Forex? Do you use a special strategy?
I began trading when I was 20 y.o. Before that my father taught me Forex and gave a try to trade on a demo account. But on a real account everything turned out to be a little different. I would not say difficult, no, it's just a sense of responsibility for your own money. Then there was a break about three years. As for a strategy, nothing special about it, I tried to enter the market along the trend, used the inbuilt MT4 indicators.
- What are your plans on the prize?
I will continue to trade and polish my skills with the help of prize money. Moreover, I have found the promo on your website, which fascinated me a lot  —  Megarebate, I want to trade using it.
- Give some tips to those who is just starting to take part in the competition.
First of all, believe in yourself and your victory! My example shows that anyone can win. The main thing: do not give up and keep a cool head. No matter what happens in the market, you need to control the situation.
Thank you for the interesting interview, MONIC, and useful tips. We wish her as many good trades as possible!
Take part in the competition, use your skills and next time we will be happy to tell it your story!
Good luck in trading!
FreshForex — fresh view on money!
Other news: