14 July 2016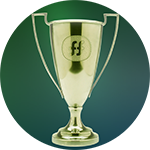 Dear clients,
Today are telling you the story of the trader named SPORTS CAR - the third winner of the 5th stage of our "Great Trading Contest".
We asked the winner to share secrets of successful trading.
- Congratulations to you on the third place! Please tell us a little about yourself for our readers.
Thank you! Hmm, such questions always baffle me a little. Well, I'm 31, live in Serbia, where I had moved from Russia almost 4 years ago. I work in as an "adventure guide", in other words, accompany people in trips, mostly through Balkans. I am also coming up with a variety of quests. In general, I entertain people (laughing).
- How did you get into Forex? And why did you decide to take part in the competition?
I did not want to work in the office and was looking for alternative ways to have income. A friend suggested me Forex. First, I did not know anything about it. I began to walk through financial forums and tried to trade, but the income was not stable, because I did not figured our details. At one forum I came across your daily webinars, listened them as well as your forecasts, they were veracious. Thus, I slowly began to turn into the black. I studied your tutorials, practiced and eventually managed to generate a stable income.
I did not have a specific reason to enroll the contest, I was just curious if I can win? I think, the third place is already a victory.
- What helped you to win? What is the secret of your successful trading?
What helped me to win .... I do not know, maybe, a positive thinking - just a couple of days before the start of contest, I returned from a trip, customers were satisfied, so ,y the mood was great.
As for a secret, there is no such. My strategy includes both fundamental and technical analysis. As you can see, nothing extraordinary (laughing).
- What would you recommend to beginning contestants?
The main thing is to understand that Forex trading is not easy money and not a game. This is the work, which brings a good income if you know what you want to get from it.
SPORTS CAR, thank for your time. We wish him a good luck in all projects!
Have'nt you tried your hand in the competition yet? Take part in the 6th stage of our "Great Trading Contest"" and win up to $1000!
Good luck in trading!
FreshForex — fresh view on money!
Other news: