19 July 2016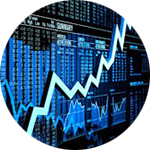 Dear clients!
The famous search engine has released its report for the second quarter and disappointed traders by weak data.
The company had a net loss as of $ 439.9 million, which is 20 times higher than a year earlier. The last three quarters in a row the company has been operating at a loss, which is giant for this period and amounts to $4.97 billion.
The last month, US stock market has been demonsrating a strong growth. However, Yahoo's shares are behind the market and stagnant, indicating that the low interest of investors in the instrument. The negative report for the second quarter will cause a wave of sales.
Technical analysis:
Despite an increase in stock price of Yahoo, ADX indicator on the weekly, daily, 4-hours' and hourly charts is at the break-even zone. Bulls were unable to form an upward trend, which anticipates the downward correction.
The last week, quotes bounced off a strong resistance level 38.17 for three times. Such dynamics indicates a large number of sellers on the market.
On July 15, on the daily chart of Yahoo shares the "engulfing" candlestick bearish pattern has been formed, which is reversal and points to a drop of quotes.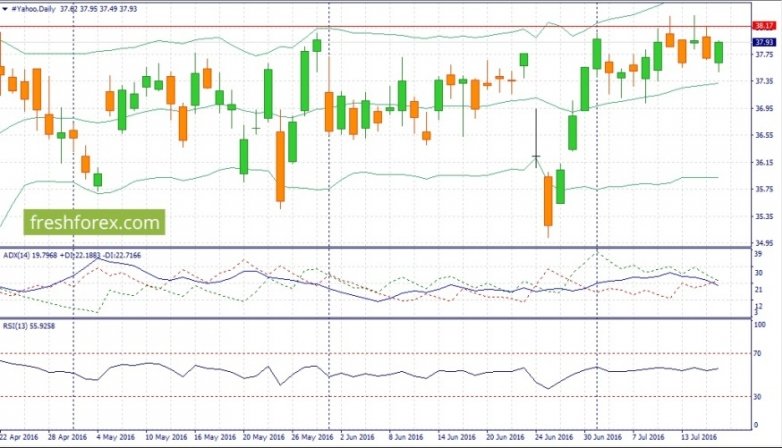 Our trading recommendations:
Sell ​​#Yahoo
The first goal: 36.00
The second goal: 35.46
The third goal: 35.03
Good luck in trading!
FreshForex — fresh view on money!
Other news: