04 August 2016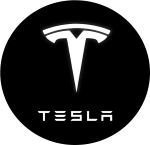 Dear Clients,
Tesla Motors, Inc. is an old and very famous American automotive and energy storage company that designs, manufactures, and sells electric cars, electric vehicle powertrain components, and battery products.
The company's report for the second quarter of 2016 came out worse than the consensus forecast. The company's revenue amounted to $1.27 billion, and a net loss of $293 million.
Fundamental analysis:
The market participants expect a revenue growth to $1.6 billion and a net loss of $146 million. The negative report caused a significant increase in the cost of production by 34.1% y/y to the level of $95 million. The company's debt for the first six months of the year increased by 22.5% to the level of $3.24 billion. The weak report indicates a decrease in quotations in the short term.
Technical analysis:
Candlestick pattern Bearish Absorbtion has formed on the daily chart on August 1, which indicates a downward trend.
ADX indicator on the hourly chart indicates a strong downtrend.
RSI indicator on the hourly chart is not in the oversoldness zone allowing us to hold a Sell position.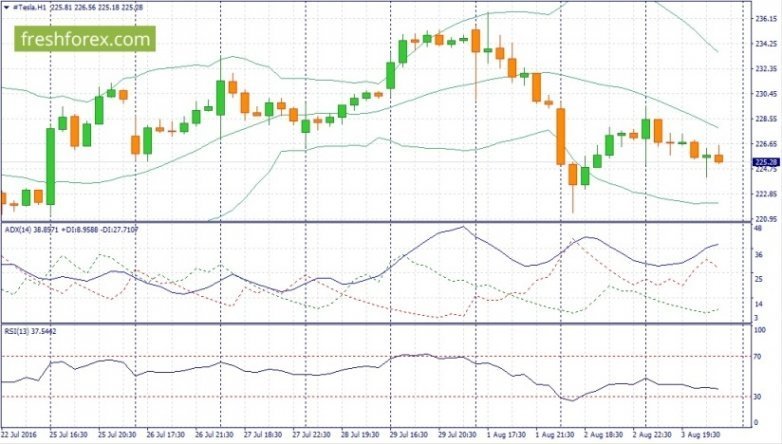 Trading recommendation:
Sell ​​#Tesla and take profit 219.00.
Good luck in trading!
FreshForex — fresh view on money!