04 August 2016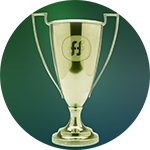 Dear traders,
This week, the sixth stage of the "Great Trading Contest" crossed its finish line. According to the results, the first place is taken by a trader from Russia under the nickname 2077. He managed to increase volume by more than 1 000%.
We asked our a winner how he managed to win the competition.
Hello 2077! Congratulations! Did you expect to see your name among the winners?
Good afternoon and thanks! I cannot say that I didn't, because I kept the first place more than two weeks in a row and I wasn't going to move anywhere (laughs). By the way, I saw the news "Peru vs Russia", where you wondered whether the Peruvian would overtake me or not. Not at that point (laughs).
You showed great skills, how long have you been trading in Forex? How did you begin?
It all started in 2005, I decided to go to a seminar on trading, I thought it was very interesting. Well, as you can see, my interest wasn't lost and even increased. Now I learn CFD trading.
What is your secret to successful trading? What helped you to win?
There is not a big secret, mostly I traded oil and still do. I watch the situation in the market and sometimes read forecasts of your analysts. That is the way I test myself if I understand some things correctly. Sometimes, it happened, I made a decision and compared it with your analysts' and often they turned to be right.
What will you do with the prize? Will you participate in the seventh stage?
I will continue to trade, because Forex brings me the main income. I want to take a rest and will not take part in the next stage. Enough adrenaline for me for now (laughs). I think that I have time to participate, the contest goes on till the spring of the next year.
Do you have any universal advice to all traders who want to take part in the contest?
Difficult to say something as each trader trades in his own way. Perhaps, I advice not be afraid of trying something new. Never participated in a competition? So what, join now! You trade anyway, so get an additional income!
We thank 2077 for his time! Wish him a good rest, and we hope to see him in the next stages!
Follow the advice and win the snow-white BMW X6 M!

Good luck in trading!
FreshForex — fresh view on money!