11 August 2016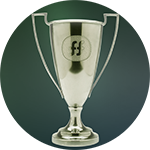 Dear traders,
We talked to the third winner of the 6th stage of the "Great trading contest" and present you the closing interview with the trader from Peru under the nickname First.
Hello First! Congratulations with a decent 3rd place! How long have you been trading on Forex?
Good evening. Thank you! I guess, I've started Forex as a hobby in 2009. It was interested in it, so I aksed myself if I can and decided that I bet I will. I still remember my first lost $100. Now I am trying to make this hobby a permanent income.
What helps a trader to win?
Talking about the victory, you mean contests, but I believe that there are three qualities that help both in a regular trading and competitions: being cold-blooded, patient and stubborn. All these allows traders to follow their trading strategy, even in the most difficult situations in the market.
Do you have your own trading strategy?
For sure. I trade along trend under such timeframes as M5, M15 and M30. I use indicators, mainly Parabolic but sometimes I take a look at the others.
You have quite a rich Forex trading experience. What would you recommend to beginners?
To be honest, I don't really like to give advice. I think that if a person decides to become a trader indeed, he will pass the way on his own to understand how he should behave and how he should not. As I said earlier, such features as being cold-blooded, patient and stubborn are the three pillars for every trading.
First, thank you for an interesting interview!
Do not miss the chance to run in the race for BMW X6 M! Sign up for the 7th stage of the Contest.

Good luck in trading!
FreshForex — fresh view on money!
Other news: