11 August 2016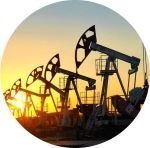 Dear Clients,
#WTI is the brand of oil, which is extracted in Texas, the USA. Mainly it is used for gasoline, that is why this and similar grades of oil are in high demand. However, at the moment the international prices of "black gold" continue to decline dut to worries about crowded markets. What caused this situation in the market?
Fundamental analysis:
First, in the United States the last three weeks of trading showed an increase in crude oil stocks (4.13 million barrels) despite the height of the automobile season, when traditionally there is a high demand for oil and oil products, and therefore the stocks are declining. There is an imbalance of supply and demand, which will put pressure on the "black gold".
Secondly, recently Saudi Arabia has reported that its production has reached a new historical maximum. No one on the market did not expect such a statement, as in the first half of the year, the Saudis announced its intention to cut oil production.
Technical analysis:
On August 10, on the daily chart a reversal candlestick pattern is formed, which indicates a downward trend.
The ADX indicator on the daily chart indicates a strong downward trend.
On the daily chart the price three times in a row bounced from the middle border on the indicator Bollinger bands, which indicates a strong resistance area.
The RSI on the daily chart is not in the oversoldness zone allowing us to hold a Sell position.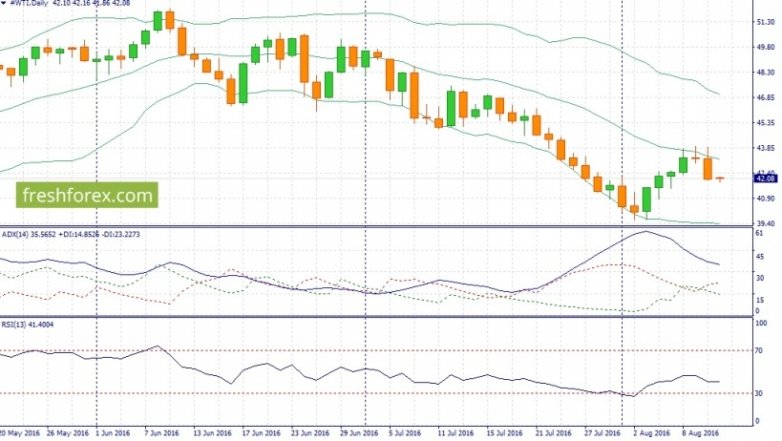 Our trading recommendations:
Sell ​​#WTI, Take profit 40.10.
Good luck in trading!
FreshForex — fresh view on money!