15 August 2016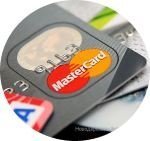 Dear Traders,
We remind you that from May 1, 2016, the replacement of FreshForex MasterCard cards (excluding EMV-chip) with the card with EMV-chip. Support old-style cards will be ceased on August 31, 2016.
If for some reason you have not received a card with a chip, please request a new FreshForex Mastercard order in USD or EUR currency through an interface within your Personal Account in Online.ePayServices, on the page "My Orders", or contact them via Customer Support.
Please note, that due to technical features of the process, it is impossible to transfer the balance from the old-style cards to a new card with the EMV-chip. We ask you to spend the remaining balance on the old card without a chip in advance via ATMs or purchases at POS (online and offline stores).
Good luck in trading!
FreshForex — fresh view on money!