12 September 2016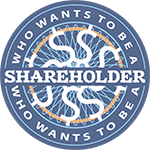 Dear clients,
Become a shareholder of Apple, Coca Cola, Google, or any other well-known company with a revolutionary promo "Who wants to be a shareholder?".
You will receive a bonus in the form of shares of real companies with a worldwide reputation. All profit from rising stock prices earned in a month is all your. It can be easily withdrawn or used in drawdown. If the stock price falls, you will have absolutely nothing to lose.
Choose a company where you want to be a shareholder! The more shares you have, the higher your income is!
More information is on the promo's page.
Good luck in trading!
FreshForex — fresh view on money!
Other news: