05 October 2016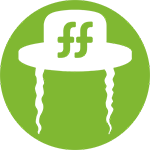 Dear сlients,
FreshForex team continues to work on FreshForex Easy Bot service, making it even easier for traders.
Our robots in Telegram have learned a lot over the past two weeks:
Now you can request quotes for trading contracts in a more convenient way. For example, for EUR/USD pair you may put in search: eurusd, Eurodollar or euro. And for energies, for example, #BRENT, you can put: brent or oil. The same works for all the available contracts.
You can request to change the account many times. If you wish to trade on another account, you no longer need to switch to another menu and take unnecessary time-consuming actions.
The profit for open trades is in the "Balance" menu now, which is more convenient.
If your funds to open a trade are not enough, FreshForex Easy Bot will immediately notify you and offer to fund your account.
Bots are much better in understanding traders now!
Check yourself how comfortable your work with FreshForex Easy Bot is!
Good luck in trading!
FreshForex — fresh view on money!