06 October 2016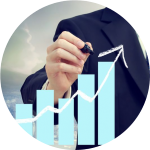 Dear clients,
After a calm August, September tickled trader with dense agenda. Almost daily meetings of Central Banks of G20, pre-election debate of US presidential candidates and the meeting of oil-producing countries in Algeria increased market volatility a lot. Let's see if clients of FreshForex could turn this volatility to their advantage?
1477 trades per month — a result of the most active trader. He traded major pairs both with the use of several EAs and manually.
Excellent growth was reached by the client, whe increased his balance by 578.66%! The trade was conducted on majo pais, cross rates and oil.
$207,830 is the best trading result of month. The client also traded with oil and gold.
According to statistics, this month interest among traders of the company to various CFD instruments has grown even more. Many of them duly appreciated the improved trading terms for CFDs. Join them too!
The best trade of September brought the client $3 582. He opened a short position with #BRENT by 2 lots and had been keeping the order in the market for about two days.
The worst position of the month was made with #DAX30 and its volume was 1.4 lots. The trader had been keeping it open for about 4 hours and uffered a loss in the amount of $4013.
65% of trades were profitable in September. Traders demonstrated a good performance.
You can learn more about volatile contracts and choose them for trading in our HeatMap!
We wish you good luck in October!
Good luck in trading!
FreshForex — fresh view on money!