06 October 2016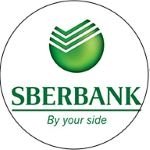 Dear clients,
Sberbank of Russia is the commercial Bank, an international financial group, the largest bank in Russia and one of the largest banks in Europe.
Fundamental analysis:
On October 7, the leader of the Russian banking sector will publish financial statements for the 3rd quarter of 2016. In our opinion, we can expect positive data boosting the shares' price. During the first two months of the accountable period, net profit of Sberbank amounted to 93.4 bln. rub. It is by 206% more than the year before. Net income for this period grew by 54.2% in annual terms to 1375.3 bln. rub. This growth was against increase of the bank's credit portfolio as well as reduced the cost of funding. Positive dynamics of key indicators of the first two months of the 3rd quarter allows us counting on strong data on Friday, October 7. It will have a positive impact on quotations of securities of Sberbank.
Technical analysis:
On the monthly and weekly charts ADX indicates presence of a strong uptrend. The basic rule of technical analysis states: we should trade in the direction of the trend, after correction. Sberbank shares corrected by 5.5% against September's peak in and now it is time to open a Buy position.
Our trading recommendation:
Buy #Sberbank
The first goal: 150.69
The second goal: 151.87
Good luck in trading!
FreshForex — fresh view on money!