20 October 2016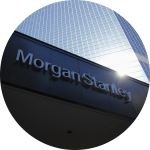 Dear clients,
Morgan Stanley is the largest US bank holding company, one of the financial conglomerates.
Fundamental analysis:
Yesterday one of the leading US banks published a positive release for the 3rd quarter. Return of the bank grew by 14.7% in annual terms to the level of $8.9 billion. At the same time, the return on investment banking activities grew by 16.6% against the third quarter of 2015.
Executive Director of Morgan Stanley, James Gorman, said that despite difficulties in the world economy, the bank was able to significantly increase its share in M&A transactions. Its net income grew significantly as well: by 56.8% in annual terms to the level of $1.59 billion. The bank's return on equity surged from 5.6% in the 3rd quarter of 2015 to 8.7% in the same period of 2016. In comparison to its rivals, Morgan Stanley's P/BV is being traded below the average industry level, which implies growth of quotations to at least the level of 33.43.
Technical analysis:
On the weekly chart ADX shows a strong uptrend. Yesterday the bank's shares confidently closed the day above year's High (32.77), which will now be a strong support level. The nearest strong resistance is based around ​​the upper Bollinger band (33.75).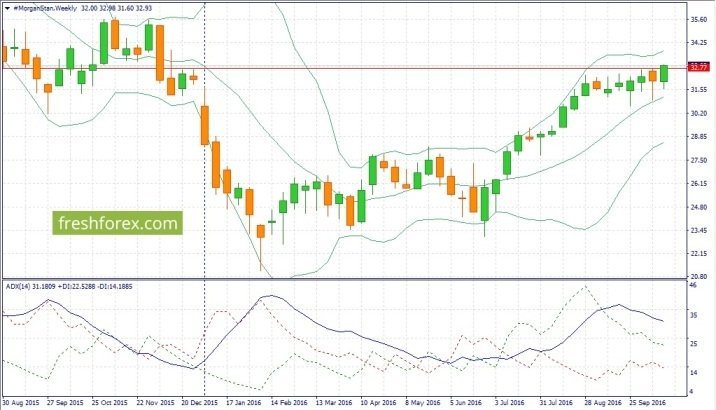 Our trading recommendations:
Buy #MorganStan
The first goal: 33.43
The second goal: 33.75
Good luck in trading!
FreshForex — fresh view on money!