21 October 2016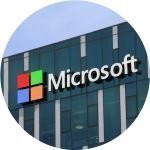 Fundamental analysis:
One of the leading global producers of software has reported an increase in its revenue for the 3rd quarter 2016 by 3.1% in annual terms, to the level of $22.33 bln. Its net income in the reporting period increased by 27.6% in annual terms to the level of $5.98 bln. Both figures are significantly higher than consensus forecasts of market participants and it was a pleasant surprise for investors.
The company is celebrating success of Office 365. The number of its subscribers grew by 24 mln users for the 3rd quarter 2016. Sales of the server products and cloud services surged by 11%. Based on the key multiples P/E and P/BV, Microsoft shares are being traded much below the average industry values, which allows us opening Buy positions.
Technical analysis:
Microsoft shares are being traded above the 100-day's and 200-day's Moving Average, which indicates the uptrend. RSI is not overbought and allows us opening Buy trades.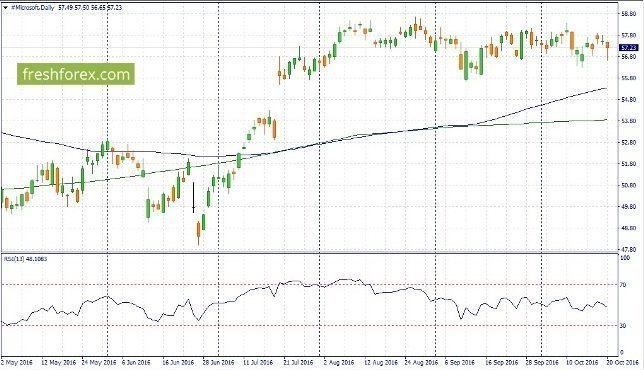 Trading recommendations:
Buy # Microsoft
The first goal: 61.00
The second goal: 61,80
Good luck in trading!
FreshForex — fresh view on money!