02 November 2016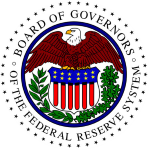 Dear Traders!
One of the most important event of this week is the Meeting of Federal Open Market Committee of USA where the decision about key interest rate will be made. The decision is going to be published today, the 2th of November, 19:00 EET.
The market participants observe all conditions to the rates be increased. But they shut out the opportunity of such a decision on Wednesday just before the US presidential election.
"It's widely understood that it would be politically treacherous for the Fed to hike just before a very heated election," said JPMorgan economist Michael Feroli, a former Fed staffer.
What decision will be made on the FOMC Meeting? Check it out today!
Aleksandr Goryachev, the leading FreshForex analyst
Wish you good luck in trading!
FreshForex  — fresh view on money.