03 November 2016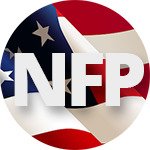 Dear traders!
Non-Farm Payrolls are releasing tomorrow, on the 4th of November at 14:30 EET.
Last Friday, immediately after the announcement from APD about the number of jobs created in the USA, the dollar weakened as the data were below consensus expectations. This did not prevent it to increase against other major currencies on Monday. It happened because the market participants expect a rate of FRS to increase before the year end.
What are the indicators of the NFP will be published in the end? And how will the dollar move? Find out tomorrow, stay tuned!
Catherine Main, the leading FreshForex analyst