10 November 2016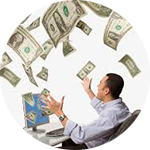 Dear clients,
Did you know that now it is the right time to trade with shares of the US banking sector? Pay attention to JPMorgan Chase — the largest bank in terms of assets and market capitalization in the United States.
Fundamental analysis:
Victory of D. Trump on presidential election in the United States caused a strong growth of quotations of banking shares, because the election program of Republicans was against enhancing bank supervision. Another positive factor for financial institutions is a possible raise of the interest rate at the US Fed's meeting on 14 December. This measure will contribute to increase in net interest margin.
In the US financial sector, JPMorgan Chase bank is standing out, cause shows a high return on equity. The dividend yield on its shares is higher than the market average yield. The company's shares are traded below the industry's average P/BV, which implies a growth of quotations to 75.20.
Technical analysis:
On monthly and weekly charts, ADX indicator shows a steady upward trend. On November 10 historical High was updated on high volumes, which confirms presence of a strong trend.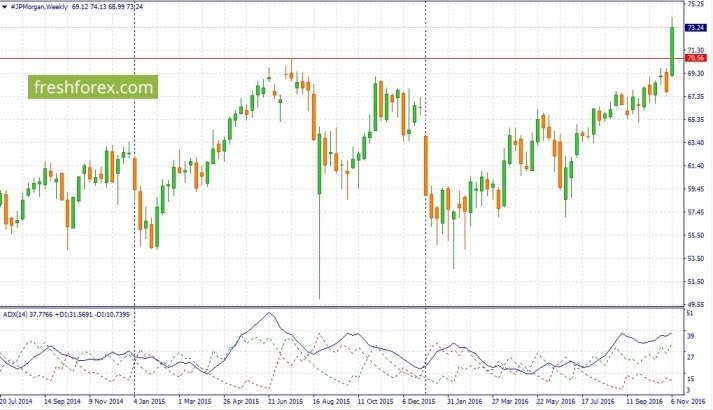 Our trading recommendations:
Buy #JPMorgan
The first goal: 74.33
The second goal: 75.20