21 November 2016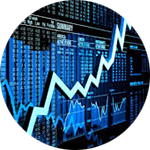 Dear traders!
Today we provide our readers with up-to-date financial review dedicated to Gazprom Neft. It is the largest oil company in Russia engaged in oil extraction and processing and selling oil products.
Fundamental analysis:
On November 21, Gazprom Neft will publish the report based on IFRS for the first 9 months of 2016. Within the reporting period the company has increased oil output by 5.7% at an annual rate to the level of 43.9 million tons.
Gas extraction has posted even bigger growth rate – 13.7% at an annual rate to the level of 24.4 billion cubic meters. In this context, increase of sales revenue and net profit of the company can be expected. It will have a positive impact on Gazprom Neft's shares.
The overall number of wells on 30 September 2016 is 36127, against 35207 the year before. The number of idle wells as compared to 2015 decreased by 40 units. It indicates an increase in efficiency of company operations. In terms of multiples P/E and P/BV Gazprom Neft's shares go for the rate below industry average one. That indicates growth potential of shares up to 196.1.
Technical analysis:
On the monthly and weekly charts the ADX indicates presence of a strong uptrend.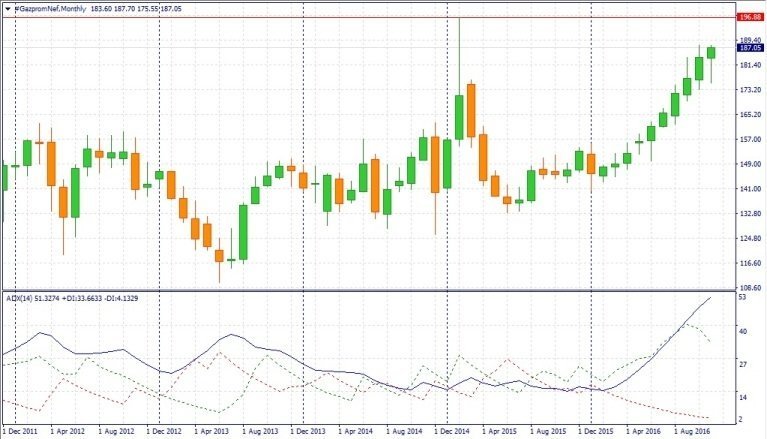 Our trading recommendations:
Buy #GazpromNef
The first goal: 188.8
The second goal: 196.1
Good luck in trading!
FreshForex — fresh view on money!