21 November 2016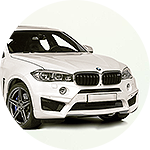 Dear traders!
The new 11th stage of the Great Trading Contest has started. It means that the draw of snow-white BMW X6 M is getting closer and closer!
Do not forget that every participant who made it to the TOP5 of any stage takes part in the grand prize's draw. The more often a trader gets into TOP5 the higher chances to win.
10 out of 15 stages are already behind us; passions are rising. Don't miss your chance to participate!