30 November 2016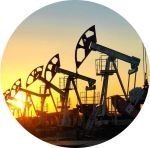 Dear traders,
OPEC Summit is one of the key week events, which takes place on November 30 in Vienna. It begins at 9 a.m. GMT and features the issue of oil production reduction. A press conference, where the OPEC leaders are to announce their decision, starts at 3 p.m. GMT.
Reduction of oil production will cause growth of Brent, WTI and EUR/USD quotes. Any outcome would trigger strong movement of on both oil and currency markets, as oil is quoted in US currency.
Do you want to find out OPEC's final decision? Discover it today!
Principal analyst of FreshForex company, Alexander Goryachev.
Good luck in trading!
FreshForex — fresh view on money!