09 January 2017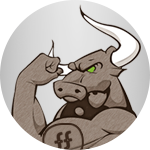 Dear traders,
As a result of December, Tradable Bonus 101% was the most popular promo campaign among the clients, so we extend it till March 1, 2017. Improve your trading possibilities at each account top-up!
With Tradable Bonus 101% you can double your deposit at each top-up of your trading account. The bigger top-up amount, the higher your bonus is.
No other broker will offer you THAT:
Bonus is available at EACH top-up;
You can use bonus UNLIMITED number of times;
WITHDRAW profit gained by using the bonus;
If you top up your account by $1 000, you GET $2 010 as a result!
Many FreshForex clients have already taken advantage from super profitable Tradable Bonus 101%, see for yourself!

Good luck in trading!
FreshForex — fresh view on money!