12 January 2017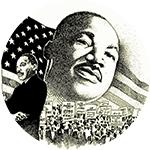 Dear clients,
Due to US Martin Luther King Day celebration on January 16th, 2017, there are changes to the trading sessions.
Trading schedule: 
Trading instruments
Trading Hours
January 16
(Monday)
Forex
Regular hours
CFD #BRENT
Regular hours
CFD #WTI, #GAS

Early close - 7.30 p.m.

 EET
CFD on precious metals
Early close - 8 p.m. EET
CFD on indices #DJI30, #SP500, #NQ100, #NIKKEI
Early close - 8 p.m. EET
CFD on indices #DAX30, #ESTX50, #CAC40, #FTSE100, #ASX, #HSI
Regular hours
CFD on shares (MICEX)
Regular hours
CFD on shares (NYSE, NASDAQ)
Closed
* EET - Eastern European Time corresponds to GMT 2 winter time/GMT 3 summer time (company's trade server time zone).
Company reserves the right to suspend the trades if the instrument liquidity decreases.
Please consider this information when planning the trade on financial markets.
Starting from January 17th 2017 company returns to normal operation.
If you have any questions do not hesitate to contact customer support or your personal manager.
Good luck in trading!
FreshForex — fresh view on money!