13 January 2017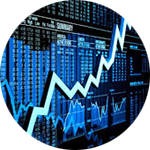 Dear traders,
US Retail Sales is one of the major US economy state indicators issued monthly and measuring consumer demand for finished goods.
The leading FreshForex analyst Alexander Goryachev believes that this Friday, January 13th at 1.30 p.m. GMT release of positive data may be expected due to high consumer confidence which, by the way, reached its 13-year highest in December. Against this background there might be decrease in EUR/USD and GBP/USD quotes, while USD/JPY and USD/CAD quotes might grow.
FreshForex experts provide reliable forecasts. For instance, the release of negative data on US oil inventories on January 11th matched our expert forecast: oil prices decreased by 1%.
Keep up with key financial events and make money together with FreshForex!

Good luck in trading!
FreshForex — fresh view on money!