18 January 2017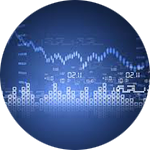 Dear traders,
This week there is going to be many corporate reports that can influence the market. Today we invite you to look over trading forecast of leading FreshForex analyst Alexander Goryachev about US Consumer Price Index data release.
This Wednesday, January 18th at 1.30 p.m. GMT the release of positive data can be expected considering Producer Price Index growth to its highest since 2014 and increase in consumer spending. This data release may cause EUR/USD and GBP/USD quotes to decrease and USD/JPY quotes to grow.
FreshForex experts provide reliable forecasts. Two latest forecasts on January 11th and January 13th have proven to be true: in the former, oil price went down by 1%, and in the latter case, dollar went up matching our experts forecasts.
Monitor closely the situation on market together with Fresh Forecasts and earn on the key economic events!

Good luck in trading!
FreshForex — fresh view on money!