20 January 2017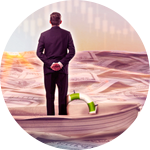 Dear traders,
To trade successfully on Forex, one has to read important Forex news, follow relevant analytics and market forecasts and use many trading instruments. We offer you Fresh-Forecast, here we gathered all the needed information!
What information can I find in Fresh-Forecast?
Different types of Forex forecasts by the best FreshForex analysts;
Economic calendar of key financial events;
Daily market reviews;
Relevant quotes of the most popular trading instruments.
Who can benefit from Fresh-Forecast?
Beginning traders can use it as solid support in trading;
More experience traders can use it as an additional tool to be in touch with the field.
Please note, even cumulative forecast is not a guide for action on Forex. All the news and forecast contain personal opinion of our experts.
Follow latest forex news with Fresh-forecast!

Good luck in trading!
FreshForex — fresh view on money!